BUSTER SHUFFLE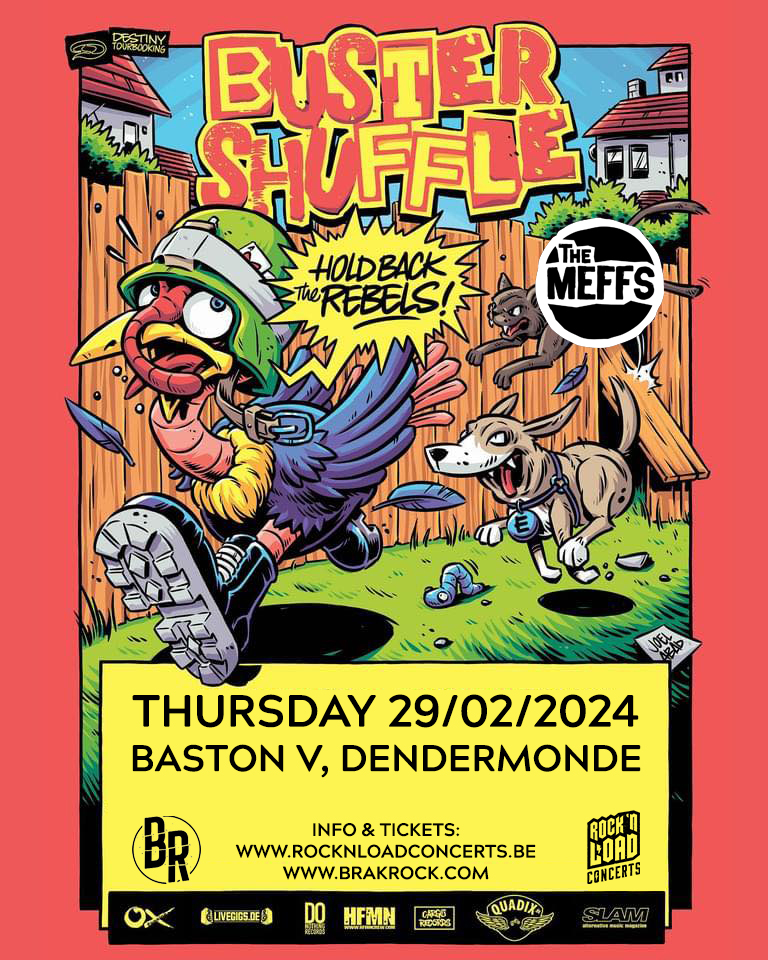 BUSTER SHUFFLE – The Meffs
THURSDAY – 29 FEBRUARY, 2024  –  19:30
Bastion V Leopoldlaan 12a 9200 Dendermonde
Price: € 16 * – Door price: € 19  Tickets

BUSTER SHUFFLE ska/rock 'n roll
Buster Shuffle are a 4 piece Ska Punk Rock and Roll band from London Town.
THE MEFFS rock 'n roll / punk / noise
With their fresh and punchy take on classic punk/rock 'n' roll, The Meffs are surely on the rise these days. Their last album Broken Britain Pt. 2 was produced by no other than Frank Turner and released by Fat Wreck Chords. That's Mike & Frank telling you it's good stuff! Go check them out!